Attention Veterans!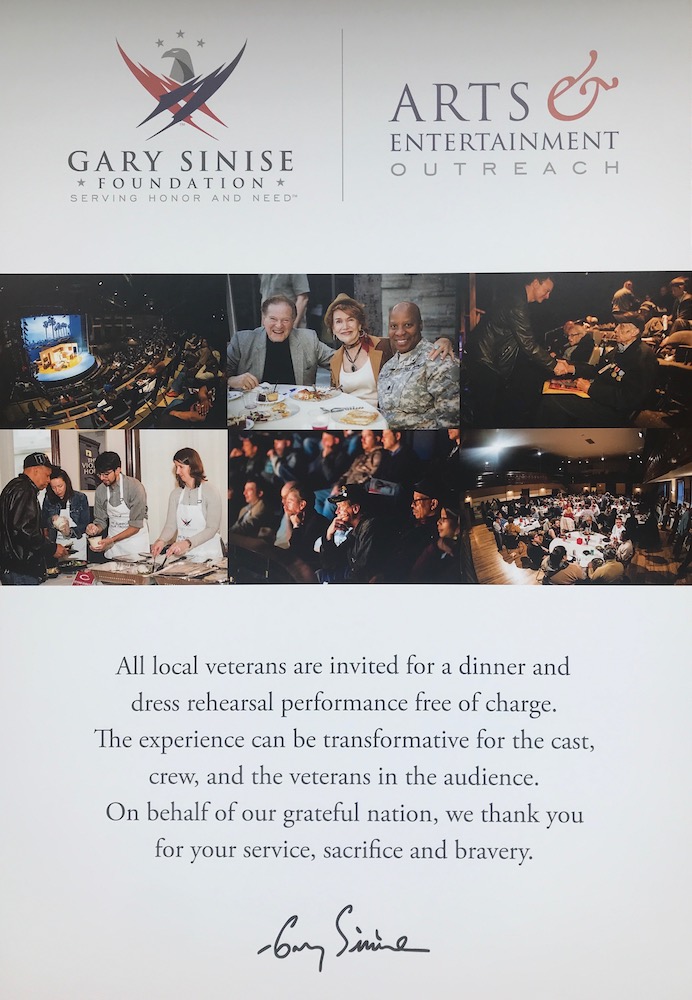 The Forest Theater Guild is honored and pleased to be a part of the Arts and Entertainment Outreach program for Americas Veterans. We cordially invite veterans to join us this coming Wednesday, July 11th for dinner and dress rehearsal of the Forest Theater Guild – Paraphrase Production of the Hunchback of Notre Dame. Dinner and the show are being sponsored by the Forest Theater Guild with the support of a generous and loving community and withsupport from the Gary Sinise Foundation.
THANK YOU FOR YOUR SERVICE!
Details
What
Dinner and a show—The Hunchback of Notre Dame. Free, for veterans/military only.
Date and Time
This free event for veterans is on Wednesday, July 11, 2018. Dinner begins around 6:00, picnic style at your seat. Show begins at 7:15.
Place
Venue is the Forest Theatre, on the Corner of Santa Rita and Mountain View Streets, Carmel, California 93921